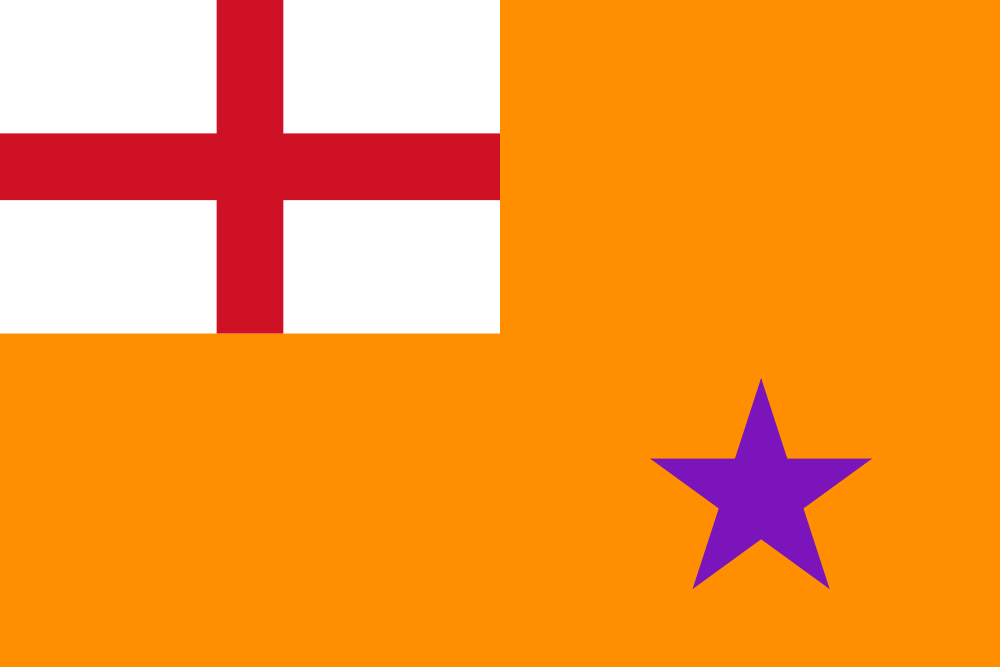 The Orange Order flag, also known as the Boyne Standard, consisting of an orange background with a St George's Cross and a purple star which was the symbol of Williamite forces.

Formation: 1796 in Loughgall, County Armagh, Ireland

Type: Fraternal organisation

Purpose/focus: To promote and propagate "Biblical Protestantism" and the principles of the Reformation. To commemorate via Parades and Orange Walks on The Twelfth the life and the accession of the Protestant William of Orange to the thrones of England, Scotland, and Ireland, during the Glorious Revolution and his victory over Roman Catholic, Jacobite, forces led by James II at the Battle of the Boyne ensuring a Protestant succession to the monarchy.
I always wear Orange on St Patrick's Day to protest the Irish Catholic connection to Communism and Terrorism.