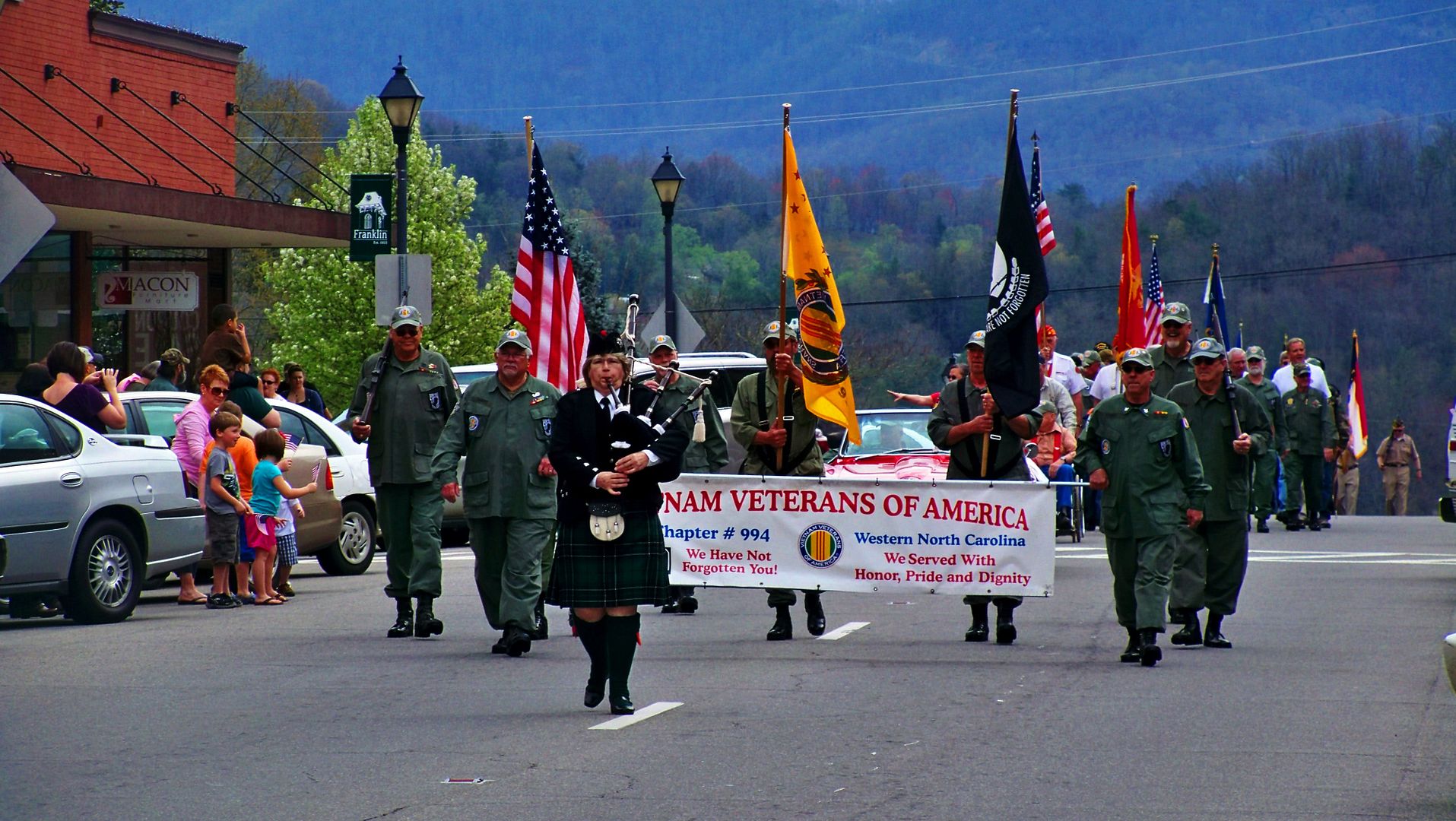 The vanguard of the Viet Nam Veterans Day parade in Franklin, NC today.

I will have video and photos from the day by Monday.

*note* The Internet has been down at my house since around 6pm last night and it has not been restored yet, so I'm not guaranteeing that I'll be able to post photos and video as I process them this weekend. Thanks a lot, Frontier Communications.

Thanks to the Macon County Public Library for the use of their WiFi Connection.