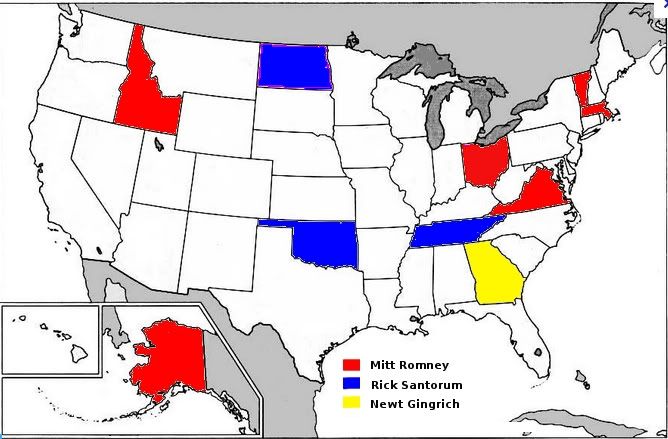 Super Tuesday has come and gone and Mitt Romney has taken 6 of 10 states, Rick Santorum taking 3 of 10, Newt Gingrich taking 1 of 10 and Ron Paul still has yet to win a state.

I am still sick so I will not be posting a lengthy essay on the state of the race, or detailed results until I am feeling better. When I do, it will be as an addendum to this post.

I will note that the Kansas caucus is on Saturday, March 10th and next Tuesday Alabama and Mississppi have primaries and Hawaii has a caucus.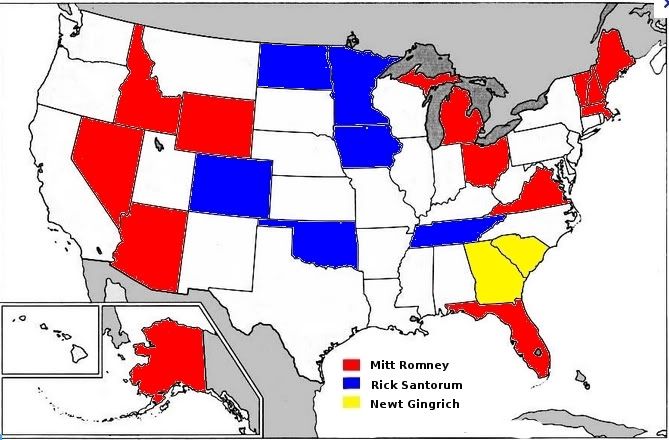 This is the primary map so far and below are the speeches made by the candidates at some point during the night...







The Super Tuesday Speeches




Mitt Romney




Rick Santorum




Newt Gingrich




Ron Paul