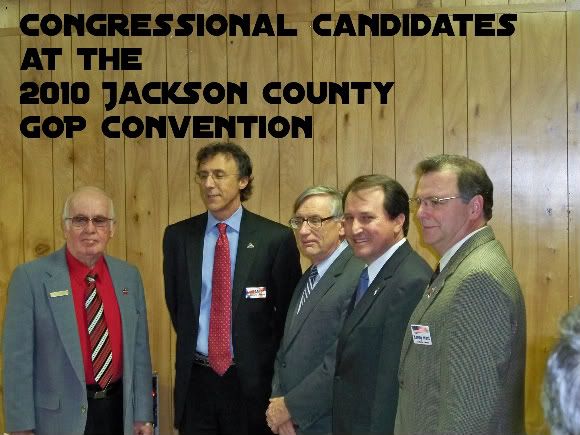 At the Jackson County Republican Convention on Friday, a record turnout of Republicans gathered to have their annual party convention on party matters, to elect delegates to the district and state conventions. There were also candidates seeking to be elected to various offices who were given the opportunity to speak before the assembled Republicans.
Here are the candidates for Congress:
I caught up with James Howard before things got underway and he gave me an update on his campaign and went over his qualifications for this office.
Dan Eichenbaum was not able to make it to the convention, and his campaign manager Matthew Hoagland spoke for him.

James Howard


Ed Krause


Jeff Miller


Greg Newman


Kenny West