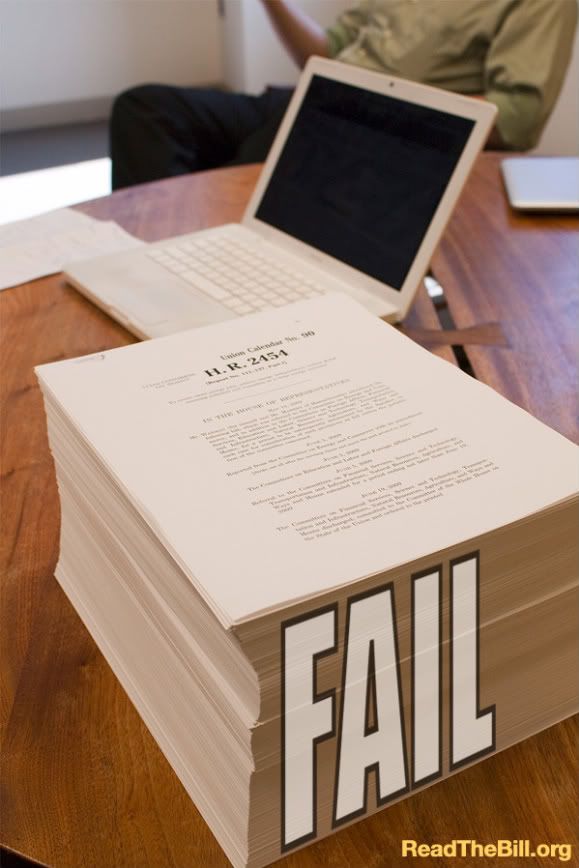 Read the Bill!

Beginning today at 8:00 a.m., tune into

www.RPV.org/ReadTheBill

to hear volunteers from across Virginia read all 2,400 pages of the proposed health care bill out loud in 30-minute shifts, a process that will be ongoing day and night for almost 48 hours.

If Congressional members cannot read the bill for themselves, everyday Americans will read it for them. Organized by the Republican Party of Virginia, it will be live-streamed at

RPV.org/ReadTheBill

to anyone with a computer at home, work, school, Congressional offices, laptops ... anywhere.
Source: SWAC Girl (read the rest there)
This is a very good idea!!!
You can watch it live below...
Live Video streaming by Ustream
.