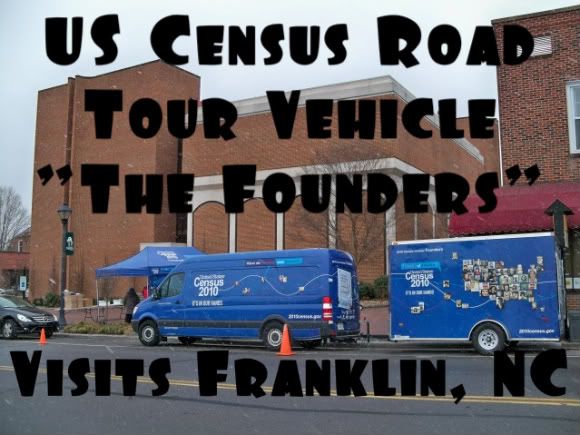 Yesterday, the US Census Road Tour vehicle "The Founders" visited Franklin, NC to raise awareness of the importance of being counted by the US Census Bureau. I spoke with several of the employees, but not not able to get any of them on camera to speak to concerns that people have about the intrusiveness of some questions on the US Census forms. I had to leave the vent early to cover a meeting of the Macon County Commissioners. I was given a promise of an interview at a later time.
Anyway, I took several photos and a couple of hours of video. I was merciless with my editing and cut everything away except for a little over six minutes. Here is the video:
And here are some of the photos I took:
.