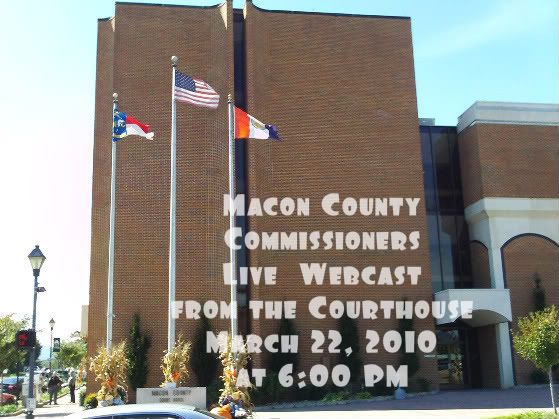 I'm gonna take the plunge. The County IT has assured me that I'll have enough bandwidth to webcast the meeting live via my wireless connection, so you'll be getting the chance to watch the first live webcast of a Macon County Commissioner Meeting on Monday the 22nd of March at 6:00 PM here on Thunder Pig and Conservative Thunder (I'll put a player front and center so you can't miss it). If you have a website and would like to embed a player on your site, feel free to do so.
Details are on Ustream
. If the techno babble confuses you,
send me a DM on Twitter
, and I'll help you embed it on your site.