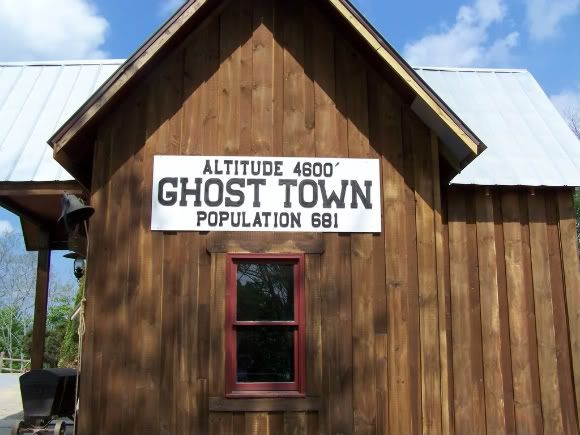 Sign at Entrance to Ghost town in the Sky
Ghost Town in the Sky has been
facing bankruptcy lately
and can't seem to generate enough tourist traffic to keep the amusement park solvent. I've always thought that odd. Perhaps the park is just a victim of a slumping economy or a lack of marketing. If you're planning to be in the area (or if you live in the area, I'd suggest checking it out this spring and summer.
Official Website
Wikipedia article
I went to the park on the Opening Day and took a video of the first public gunfight in the re-opened amusement park, and it remains my most popular video in my three years on YouTube, currently grossing over 142,000 views:
I also recorded the bus ride to the top (the chairlift was not working on opening day) of the mountain that Ghost Town is on:
Here are a few of the photos I took that day: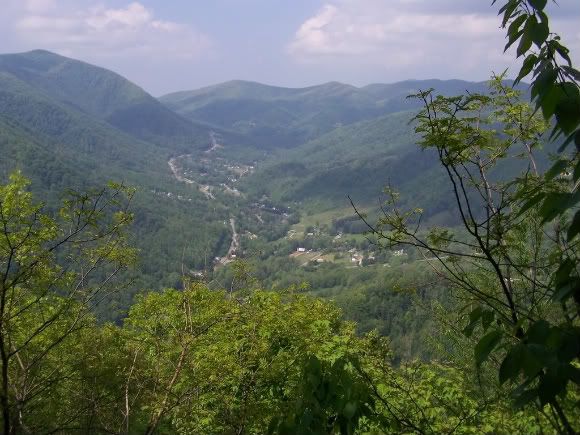 The View of Maggie Valley was stunning in May of 2007
Main Street, Ghost Town in the Sky
Don't Mess with the Law Enforcement in Ghost Town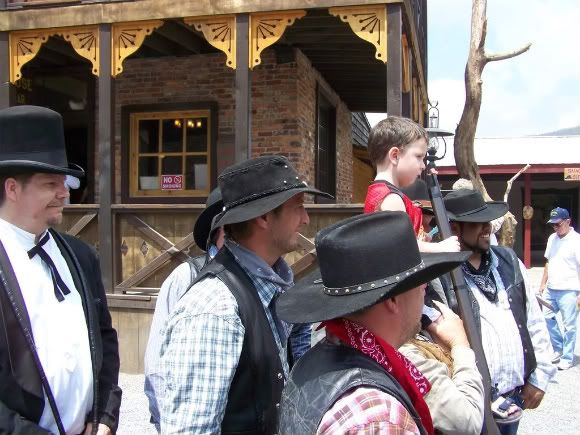 The actors posing for photos after a gunfight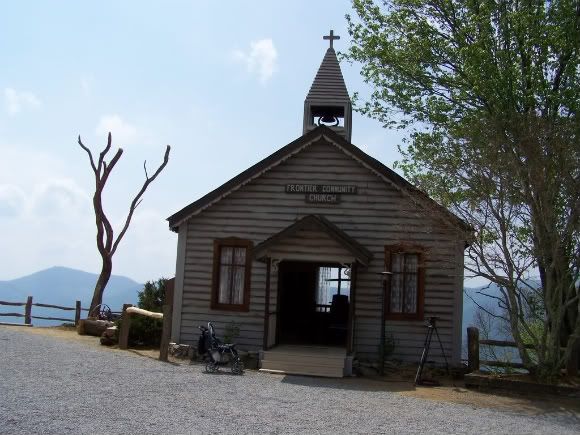 Frontier Church in Ghost Town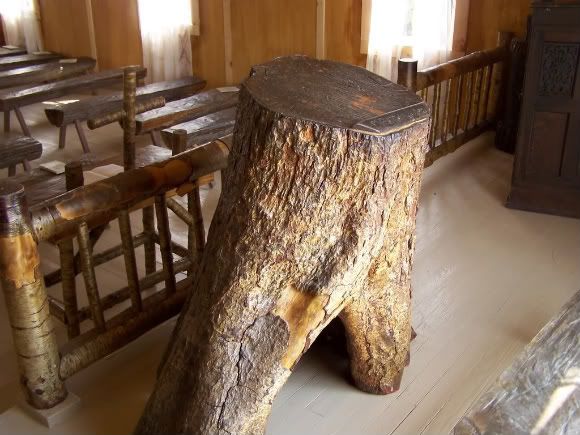 The pulpit inside Frontier Church
I should probably go back to Ghost Town this spring since I've got a better video camera (Kodak Zi6 HD camera) and photographic camera (Kodak Z950). Back then, my trusty Kodak Z710 did double duty as video camera (at 320x240 resolution) and 7 megapixel still shots.