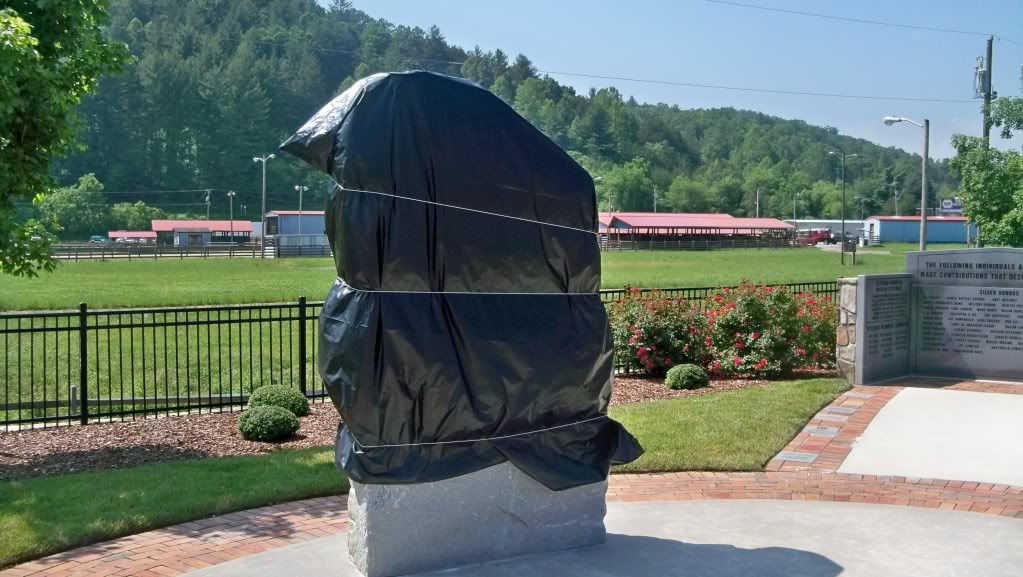 Six monuments will be unveiled and dedicated at a Memorial Day program beginning at 11.30am on Monday, May 30, 2011 at the Veterans Memorial Park in Franklin, NC. [Directions to Park] The public is invited to attend and pay their respects to those who gave their lives for the freedoms we enjoy.
The sculptor who created these monuments is Alexei Kazantsev, who previously created the "Defending Freedom Since 1775" statue at the entrance of the park. Video and photos of the unveiling and dedication of that statue are available here.
The Veterans Memorial Park of Macon County was dedicated on July 4, 2009. See video of that ceremony here.