**1.55** Here is the audio from the Presser against the passage of HB 854, which would mandate a 24 hour waiting period for a woman to have an abortion.

Link to Download MP3


**10.56am** Here is the audio from the EqualityNC Presser against the passage of SB106, which would allow North Carolinians to vote up or down an amendment to the NC Constitution defining marriage as between one man and one woman:

Link to Download MP3

Here is an article regarding SB106 written by a guest blogger on this blog back in February.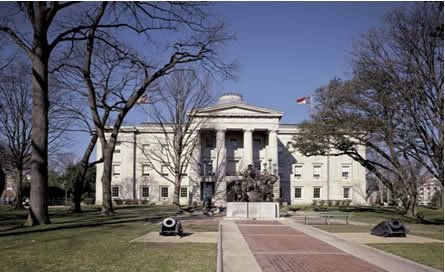 The new session of the North Carolina General Assembly is well underway and here is the schedule for today. There are lots of committees meeting today, and there are sessions of the NC Senate and the NC House scheduled also. I have included links to bill histories, downloadable PDFs of the current versions of bills and links so that you can listen to the audio feed of these meetings live...provided they are taking place in a room that is wired for audio streaming to the Internet.
If you cannot listen to these meetings live, check back later to see if I have. If I have, I'll post the audio (and a download link) for the meeting in the calendar. You can also follow what is happening in the NC General Assembly by keeping an eye on the hashtag #ncga on Twitter.
If I haven't been able to listen, please check with Voter Radio. You should already be subscribing to their podcasts anyway. I do.
ʘ‿ʘ
Here are some links to information on the budget process:
Links go the NC General Assembly website

2011 Budget Information (HB 200 Bill Status History) -- Visit the Appropriations Committee websites below to view additional budget information.
And here is today's legislative calendar:
10:00 AM

Judiciary I -- CORRECTED

(Senate)

1027 LB
10:00 AM
544 LOB
10:00 AM
643 LOB
10:00 AM
1124 LB
10:00 AM

Ref: Quality North Carolina

Press Room LB
11:00 AM

Agriculture/Environment/Natural Resources

(Senate) [Live Audio]

544 LOB
11:00 AM
Press Room LB
12:00 PM
Press Room LB
12:00 NOON

State and Local Government

(Senate)

Winston-Salem/Daily Currency/Coins Deposits. (

H118

)

Winston-Salem/Informal Bids Electronically. (

H371

)

County Law Enforcement Service District. (

H280

)

Wayne County Design Build. (

H284

)

Wrightsville Beach/Abandoned Vessels. (

H506

)

Pinebluff/Preserve Land for Parks. (

H410

)

Graham County/Cemetery Tax By General Law. (

H532

)

Wilkes Fire Tax Dist. Boundaries. (

H537

)

Grantsboro Charter Amendment. (

H566

)

Municipal Systems. (

S320

)

17th Senatorial District Local Act. (

S151

)

Buncombe County Commission Districts. (

H471

)

1124 LB
12:00 NOON

Joint Legislative Program Evaluation Oversight Committee

Agenda: Follow-up to Global TransPark report; County Flexibility in Social Services Administration Report

421 LOB
12:00 NOON
643 LOB
1:00 PM
1228/1327
1:00 PM
544 LOB
1:00 PM

Remove Senate Bill 501

Landowner Protection Act. (

H762

)

643 LOB
1:00 PM
Press Room LB
2:00 PM

(Rules, Calendar, and Operations of the House) (1st Edition)

(Rules, Calendar, and Operations of the House) (1st Edition)

ELECTRIC VEHICLE INCENTIVES. (Senate Committee Substitute) (4th Edition)

CHANGE WINSTON-SALEM/FORSYTH ELECTION METHOD.

(Government) (2nd Edition)

(Primary Sponsors) - SPECIAL ELECTION DATES.

(Amendment No. 1 Adopted - 5/16/11) (Elections) (2nd Edition)

PATIENT ACCESS TO PATHOLOGICAL MATERIALS.

(Amendment No. 1 Adopted - 5/16/11) (Judiciary/C) (2nd Edition)

(Primary Sponsors) - NORTH CAROLINA HEALTH BENEFIT EXCHANGE.

(Appropriations) (3rd Edition)

(Primary Sponsors) - ELIMINATE AGENCY FINAL DECISION AUTHORITY.

(Judiciary/A) (2nd Edition)

STREET GANG NUISANCE ABATEMENT. (Judiciary/A) (2nd Edition)

(Judiciary/A) (1st Edition)

House
3:00 PM




LOCAL BILLS

FOR CONCURRENCE

SB 288

Preston 2nd Ed. ATLANTIC BEACH/BEAUFORT/PARKING. H Com Sub

3/10 St. and Loc. Gov. 3/22 Fav 3/23 Passed 2nd & 3rd Rdgs; To House

5/16 Rec'd for concurrence House Com Sub; Cal 5/17




PUBLIC BILLS

SECOND READING

SB 271

Brunstetter, Jenkins 2nd Ed. COMMERCIAL AND OTHER M/V LAW CHANGES.-AB Com Sub

3/9 Transp.; if Fav Finance 5/4 Unfav bill; Transp. Com Sub Adopted (Chgs title);

rerefer Finance 5/10 W/D Finance; Cal 5/17

4/4 Commerce 4/14 W/D Commerce; rerefer Ag./Envir./Nat Res. 5/10 Unfav bill; Ag./Envir./Nat Res.

Com Sub Adopted (Chgs title) 5/11 W/D Cal; Cal 5/17

SB 489

Rucho 2nd Ed. COMMERCE TRACKS JOB CREATION/PUBLIC DATABASE. Com Sub

4/4 Finance 5/12 Unfav bill; Finance Com Sub Adopted (Chgs title); Cal 5/17

EFFECTIVENESS OF JOB CREATION PROGRAMS.

SB 525

(Id H 618) Tucker, Hartsell 2nd Ed. STREAMLINE OVERSIGHT/DHHS SERVICE PROVIDERS. Com Sub

4/7 Mental Health/Youth Svcs. 5/12 Unfav bill; Mental Health/Youth Svcs. Com Sub Adopted (Chgs title); Cal 5/17

SB 576 Hartsell, Tillman, Preston 3rd Ed. CHANGES TO FEES FOR TEACHER CERTIFICATION. Com Sub No. 2

4/14 Ed/Higher Ed.; if Fav Finance 4/27 Unfav bill; Ed/Higher Ed. Com Sub Adopted; rerefer Finance 5/12 Unfav Com Sub; Finance Com Sub Adopted; Cal 5/17

SB 731

Clodfelter 2nd Ed. ZONING/DESIGN AND AESTHETIC CONTROLS. Com Sub

4/20 Commerce 5/10 Unfav bill; Commerce Com Sub Adopted 5/11 W/D Cal; Cal 5/17