**Audio added at end of post**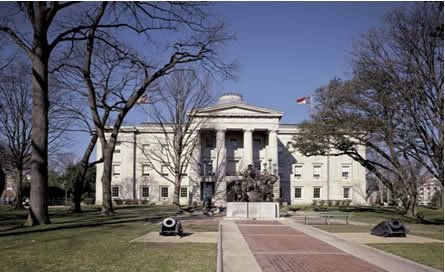 Today is the opening session of the short session of the North Carolina General Assembly that occurs in even-numbered years. In the past, that usually meant the General Assembly would be meeting for only six weeks (as opposed to six months for the long session), but that has changed in recent years. The short session can last well into summer.
This video is from Mark Binker of the Greensboro News-Record. NC Dems are speaking to the state budget. Read more at Mark's excellent blog, Capital Beat.
I'll try to post the audio of today's sessions later, and will embed them in this post.
Here is the posted legislative calender...
12:00 PM




House Chamber

12:00 PM

Session Convenes

(Senate)




Senate Chamber

2:30 PM




421 LOB
**2.21pm**

Audio of the NC House opening session added:
**5.35pm**

I apologize for taking so long to get around to it, but here is the audio of the NC Senate opening session that took place earlier today...