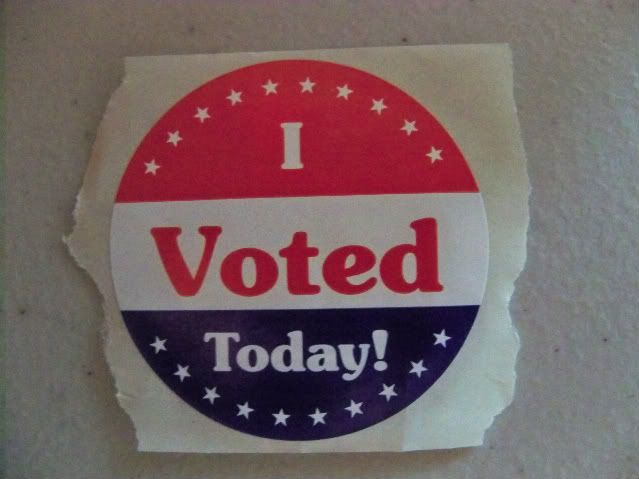 Today is primary election day in North Carolina. If you have studied the candidates and know where they stand on the issues, then go vote. If you haven't really been paying attention and aren't sure, do the rest of us a favor and stay at home. I would rather have my vote cancelled out by someone who cares than by an idiot who is just going through the motions.
From what I have seen, and from what I have heard, it looks like turnout is going to be low in Macon County this year...unless it picks up after people get off from work.
I plan on being at the Macon County Courthouse to provide live coverage of the local returns and will be keeping an eye on several statewide races and the 11th district congressional race in particular. The polls close at 7.30pm, so results won't be available for individual precincts until a few minutes later. The North Franklin Precinct votes inside the Courthouse (I think), so they'll be the 1st to report in. I expect most races to be called by 9pm, with the possible exception of the Republican Congressional Primary. I expect that race may see a runoff.
The hashtag I will be using will be #NC11 for the Congressional races and occasional updates on local races. I will be using #MaconNC for a blow-by-blow of the local races. As usual, I have embedded a Twitter Widget below for your convenience. If you wish to use it on your website, please send me a DM on Twitter with an email address and I'll send you a text file with the embed code. My Twitter Username is
@ThunderPig
.