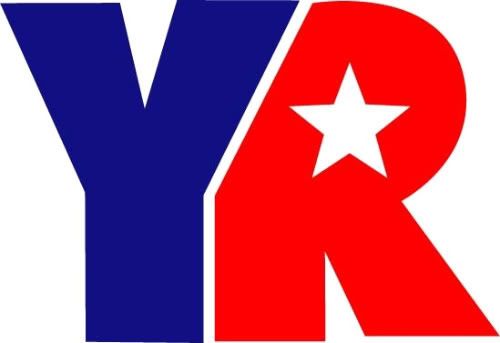 I am seeing the emergence of new networks all over the nation (and North Carolina) as Republicans have taken stock of the results of the last election and are now beginning to take steps to make new advances in party membership and are beginning to seek ways to engage more people in the electoral process.
PRESS RELEASE
Young Republicans
Launch Buncombe Chapter
Republicans all across WNC invited to participate at group's kickoff meeting in Asheville
The 11th District Republican Party is pleased to assist the Young Republicans of

Buncombe County

in announcing their kickoff meeting at 8:00 pm this Monday, March 2 at The Greenlife Community Center at 70 Merrimon Avenue in downtown Asheville.

While voting membership for the Buncombe Chapter is only open to registered Republicans in the county ages 18-40, YR Chairman Kristopher Cox is encouraging Republicans of any age from across

Western North Carolina

to attend Monday's meeting to "celebrate our beliefs, show your pride and dedication to the

Republican Party

."

Cox and his group also want to hear from others across WNC interested in forming their own YR chapters. "We intend to re-introduce what it means to be a Republican...we want to be the party's ambassadors to a to a whole new generation of voters."

You may download and print a copy of the official YR flyer by clicking

here.



The Young Republicans (YRs) are the oldest political youth organization in the United States. Important to the growth of the Republican Party, the YRs reach out to registered Republicans, 18 to 40 years of age, and provide them with better political knowledge and understanding of the issues of the day.

Since its creation, the YRNF has established itself as the premier Republican

grassroots organization

in the nation, providing essential grassroots support for Republican candidates and conservative issues on the local, state and national levels. The YRNF has a solid record of producing future

Republican Party leaders

- including Governors, Senators,

Congressmen

, nationally recognized campaign consultants, and community leaders.




North Carolina's 11th

Congressional District

includes Buncombe, Cherokee, Clay, Graham, Haywood, Henderson, Jackson, Macon, Madison, McDowell, Polk, Rutherford,

Swain

, Transylvania, and Yancey Counties. For a complete schedule of upcoming Republican meetings across the 11th District, please visit

www.wncgop.org.