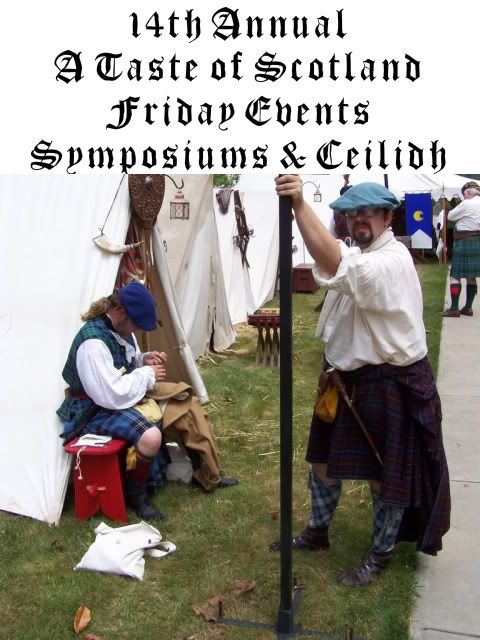 The 14th Annual A Taste of Scotland Festival begins tomorrow with a couple of Symposiums and a Friday Night Ceilidh [party].
The symposiums will take place in the Franklin Town Hall at 95 East Main Street. Here is the schedule:
3:00pm John Moore will speak about Mongomery's Defeat at Otto by the Cherokee.
4:15pm Judi Lloyd will speak about District Families and Tartans.
Both will be followed by Question and Answer sessions.
For more information, visit
Friday Symposiums
on the A Taste of Scotland website.
Then, the party get started with a Friday Night Ceilidh in the Rathskeller and The Attic Parking Lot on Stewart Street in Franklin. (It is right behind the Scottish tartan Museum). The Ceilidh begins at 6:30pm with the winners of the shortbread contest being announced at about 7:30pm. Visit the
A Taste of Scotland Festival website
for more information regarding performers and food vendors.