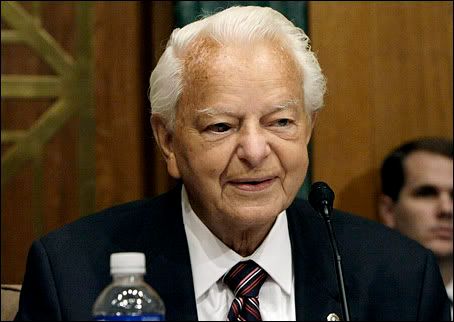 Robert C. Byrd
, , a conservative West Virginia Democrat who became the longest-serving member of Congress in history and used his masterful knowledge of the institution to shape the federal budget, protect the procedural rules of the Senate and, above all else, tend to the interests of his state, died at 3 a.m. Monday at Inova Fairfax Hospital, his office said.
Mr. Byrd had been hospitalized last week with what was thought to be heat exhaustion, but more serious issues were discovered, aides said Sunday. No formal cause of death was given.
Source:
Washington Post
Related:
Wikipedia
My condolences to his family.
I have nothing good to say about the man, so I won't.