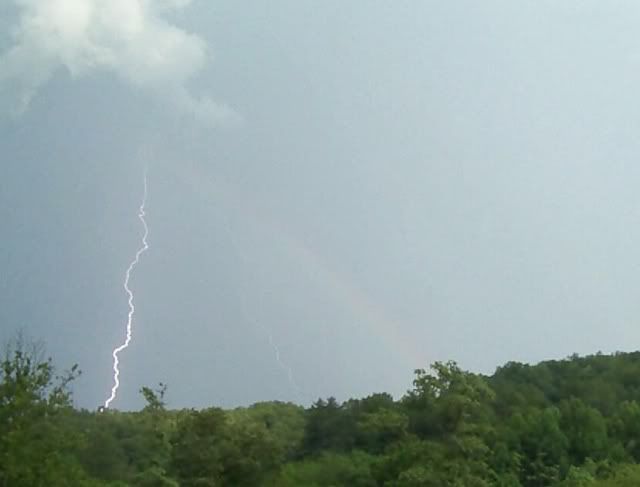 A pretty good storm passed from my Northeast to my Southwest, dropping a quick quarter inch of rain at my place some 4 miles NE of Franklin, NC. Here are some photos I took during and after the storm.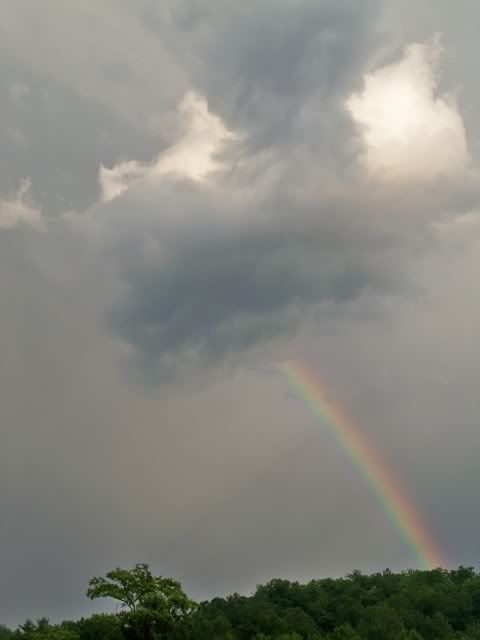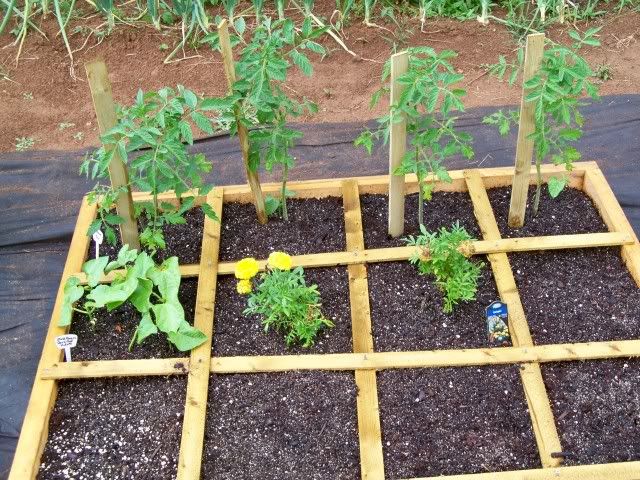 The storm knocked over my Cherokee Purple Tomatoes and I had to improvise a temporary support system to hold them up. I guess that means that I'll have to go ahead and build a trellis to support them tomorrow. I should have had that built this weekend anyway.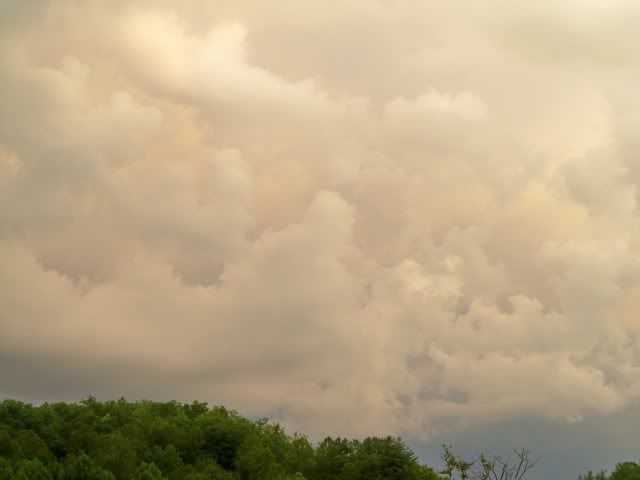 **9.33pm**
Here is a 3.2 second exposure of a storm cloud and the planet Venus after sunset.