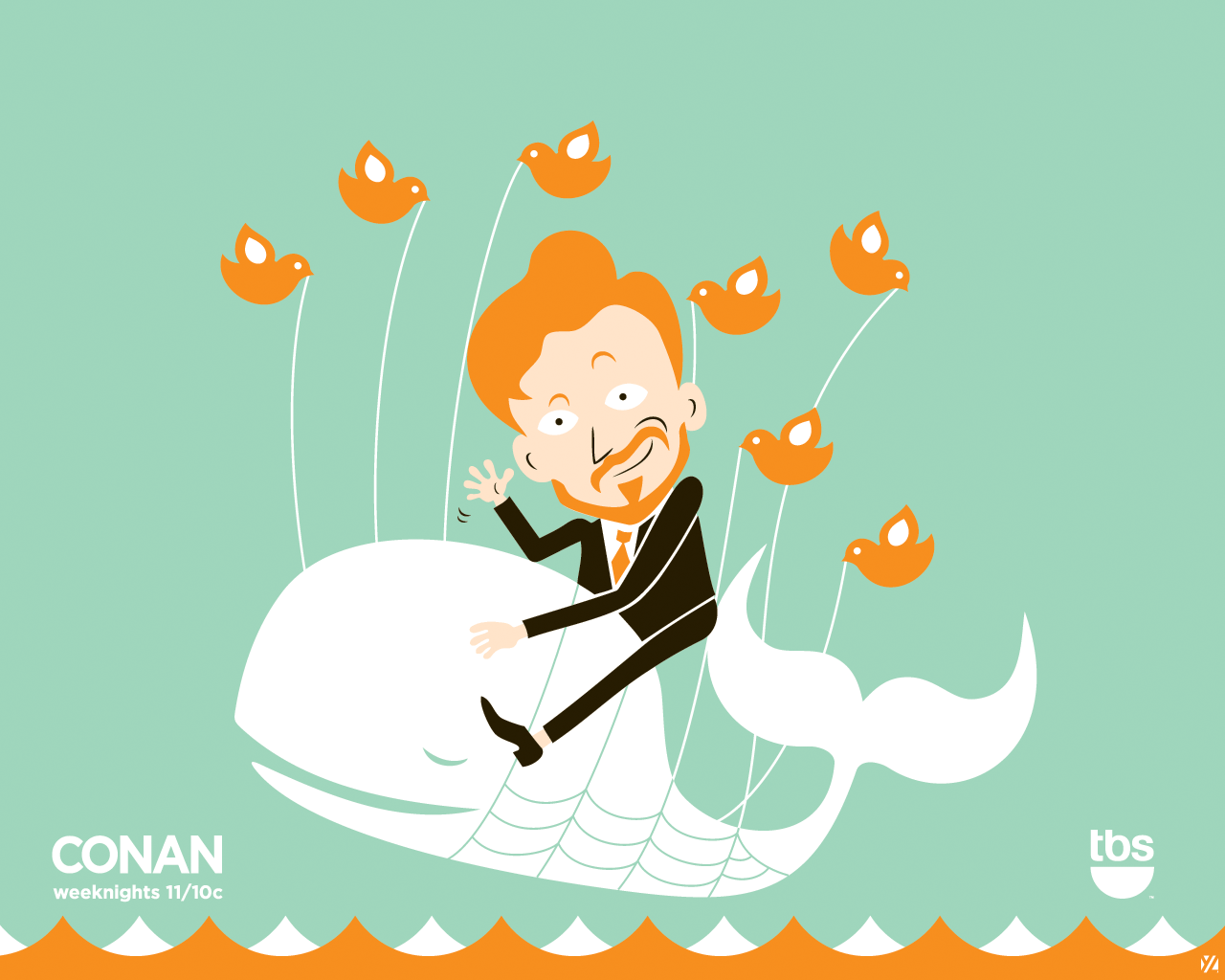 In honor of the premiere of Conan O'Brien's new show on TBS tonight, artist Yiying Lu created a Conan O'Brien "Pale Whale." Lu is the artist behind Twitter's infamous "Fail Whale," and also something of a Conan fan. The feeling appears to be mutual, as Conan is featuring desktop & mobile wallpapers of the art on his website.
Conan O'Brien is back! The above video shows that he has lost none of his sense of humor.
For more information on his show, visit Team Coco, and also give TBS a visit since they're footing the bill for his return. Even though I can't get TBS where I live, it is a comfort just knowing that Conan is back in business, and may the bastages at NBC Universal live just long enough to regret their terrible mistake of letting talent like Conan slip through their fingers.