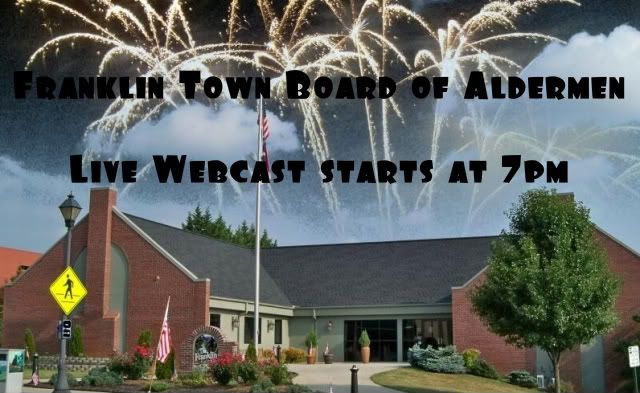 Well, it's the first Monday of the month, and that means it is time once again for me to bring you live coverage of the Franklin Town Board of Aldermen vis the Internet. See the last meeting coverage

by clicking here

.
The above player will carry the meeting live starting a few minutes before 7pm tonight. Refresh the player or your browser if it is not playing by that time.
**10.05pm**

I've replaced the live player with a raw recording of the meeting. Due to covering the election tomorrow, it may be Thursday or Friday before I can get around to editing a proper video of the meeting. --TP
Here is a copy of the Retail Marketing Survey that Arnett Muldrow & Associates that the Town of Franklin paid for:
Below is a widget that will allow you to see tweets and photos by me that I will be uploading during the meeting. If you prefer, you can use the hashtag #MaconGov and follow along in your favorite twitter client.