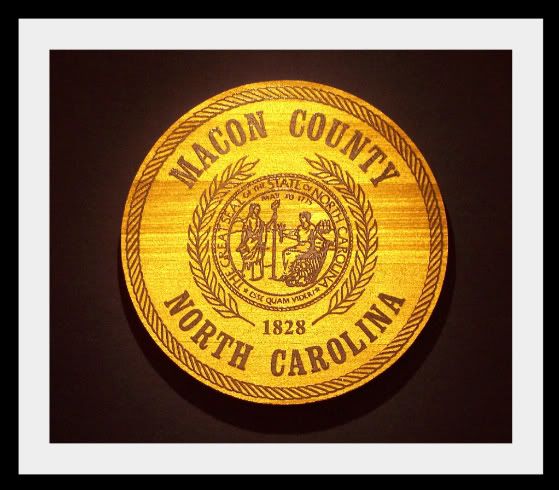 The County Commissioners will be meeting at 2pm today in the County Boardroom on the 3rd floor of the Courthouse. I'll be there taking notes and video.



MACON COUNTY BOARD OF COMMISSIONERS
JANUARY 25, 2010
AGENDA

Call to order and welcome by Chairman Beale
Announcements:
Work session at 8:30 a.m. on February 6 at SCC Groves Center
Invocation
Pledge of Allegiance
Public Hearing - Subdivision Ordinance
Public hearing on proposed amendments
Adoption of amended ordinance
Public Comment Period
Adjustments to and approval of the agenda
Reports/Presentations:
Child Care Committee
Employee Service Awards & Reception - 3:30 p.m.
Old Business:
EMS Garage
New Business:
Solid Waste
Consent Agenda
All items below are considered routine and will be enacted by one motion. No separate discussion will be held except on request of a member of the Board of Commissioners.
Minutes
Finance
Tax releases
Resolution - Short term leases
Terry Bell's Contract
Appointments
Closed session - Attorney/Client Privilege/Potential Claim
Adjournment/Recess