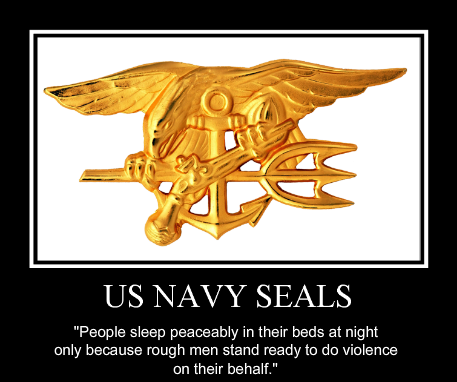 Visit Support The SEALs to learn how you can help defend 3 of our heroes who are fighting for their freedom against the word of a terrorist.

As part of an effort to
show support
for the
3 Navy SEALs being charged
with roughing up a terrorist responsible for the murder and mutilation of Americans in Iraq, I will be posting on the history and training of America's elite military forces for the duration of their courts martial trial.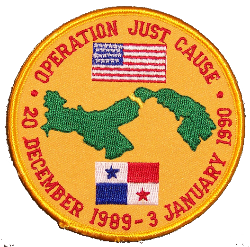 This is the first in the series, and is a re-telling of the US Navy SEALs experience during the removal of General Manuel Noriega from Panama in December 1989-January 1990. He was captured, detained as a prisoner of war, and flown to the U.S. Noriega was tried on eight counts of drug trafficking, racketeering, and money laundering in April 1992.

More information on Operation Just Cause can be found at
Global Security
. And more information on the lessons learned from the Psychological Component of the operation can be found at
Psywarrior
.





This is a 5 video play list. Give it a moment or two between videos to load.