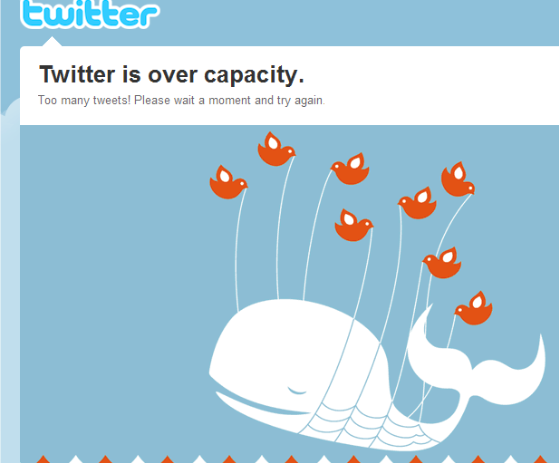 Somebody broke Twitter. It might be a bit before it gets fixed, since the crew are probably all asleep. Part of the downside to having everyone in the companyliving in the Pacific Time Zone.

I was in a good argument with a Lefty Libertarian when it all came tumbling down.
We are experiencing an outage due to an extremely high number of whales. Our on-call team is working on a fix.