This commission is working on ideas and making plans that will change the cities of North Carolina beyond recognition, and hopes to make cities 'sustainable', 'walkable' and full of 'affordable housing' according to 'comprehensive land use planning' they'd like to see very community in the state adopt.
Here is the audio of that meeting: (click on the second item, the first one is the North Carolina Study Commission on Aging that took place earlier in the day)
Here is some background info on the speakers since the commission failed to make supporting documents of their presentations available:
He spoke generally about the need for sustainable communities and gave an overview about what the presentations would be about during the meeting.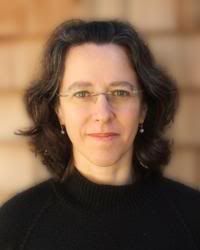 Shelley Poticha [
bio
] [
WhoRunsGov
]
Senior Advisor for Sustainable Housing and Comm
unities at the U.S. Department of Housing and Urban Development
Poticha wants to make 'go green' the mantra of urban developers across the country. This longtime advocate of sustainable cities has led some of the most influential smart-growth organizations in the country, including the Congress for a New Urbanism and Transportation for America, which lobbies Congress to increase funding for public transportation.
Now, she'll push for change within the Obama administration as a senior HUD adviser for sustainable housing and communities. In that position, she'll decide how to best use the office's $150 million budget to increase the use of public transportation, mixed-use development, and pedestrian-friendly streets.
As part of her presentation, she read a list of six livability principles:
Provide more transportation choices.


Develop safe, reliable and economical transportation choices to decrease household transportation costs, reduce our nation's dependence on foreign oil, improve air quality, reduce greenhouse gas emissions and promote public health.




Promote equitable, affordable housing.


Expand location- and energy-efficient housing choices for people of all ages, incomes, races and ethnicities to increase mobility and lower the combined cost of housing and transportation.




Enhance economic competitiveness.


Improve economic competitiveness through reliable and timely access to employment centers, educational opportunities, services and other basic needs by workers as well as expanded business access to markets.




Support existing communities.


Target federal funding toward existing communities - through such strategies as transit-oriented, mixed-use development and land recycling - to increase community revitalization, improve the efficiency of public works investments, and safeguard rural landscapes.




Coordinate policies and leverage investment.


Align federal policies and funding to remove barriers to collaboration, leverage funding and increase the accountability and effectiveness of all levels of government to plan for future growth, including making smart energy choices such as locally generated renewable energy.




Value communities and neighborhoods.


Enhance the unique characteristics of all communities by investing in healthy, safe and walkable neighborhoods - rural, urban or suburban.
Jim Westmoreland
NCDOT Deputy Secretary for Transit [link]
Jim Westmoreland is the Deputy Secretary for Transit for the North Carolina Department of Transportation and is responsible for the department's five multimodal divisions: Aviation, Bicycle and Pedestrian Transportation, Ferry, Public Transportation and Rail. He also serves as the central point of contact for transportation initiatives involving the Global TransPark, North Carolina Railroad and the Ports Authority.
He spoke about
ideas for partnering for sustainable livable communities in NC in some detail, and listed legions of people and groups that were partnering with the NCDOT to achieve sustainable communities.