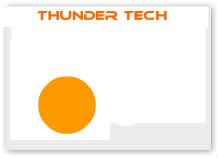 Here are a few technology article headlines for you to peruse...

Three Strikes Law in France for Download Pirates would ban repeat offenders from the Internet

Star Trek iPhone LCARS App

Squee!
A Chair Made of Rubber

A Restless Chairacter by Pepe Heykoop from Takashi Yamada on Vimeo.
Robotic Gardeners Tend To Tomato Plants
from checking and fixing soil nutrients, watering and even picking.
1000 Free Business Cards from UPrinting
but ya gotta be a web designer or somesuch.
Time to Update Your Acrobat Reader
if you haven't already switched to
Foxit Reader
, which is what I use for all my pdf documents.