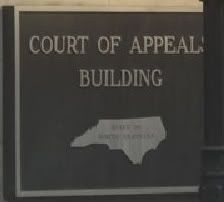 ASHEVILLE – The N.C. Court of Appeals overturned Buncombe County's countywide zoning, finding the commissioners failed to follow the correct procedures for the public hearing on the ordinance.

County commissioners will meet Tuesday in a special meeting to consider whether to appeal to the state Supreme Court, according to assistant county attorney Michael Frue.

The three-judge panel heard the case in August, deciding whether to uphold Superior Court Judge James Downs' decision to dismiss the lawsuit filed by attorney and zoning critic Albert Sneed on behalf of Buncombe property owners Thrash Limited Partnership and Lott Partnership II.


Source: Asheville Citizen-Times
Hat Tip: Scrutiny Hooligans (they are so sad big gov't lost)

Here is a video of Attorney Albert Sneed from one of the meetings where citizens overwhelmingly opposed zoning...