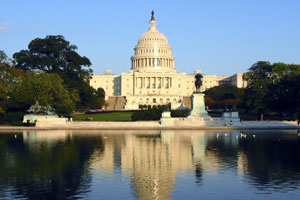 Hat Tip to Unites States Action (via email) for giving me the heads up on this rally:


We will be holding a Washington DC rally on March 8 at the front of the Capitol Reflecting Pool beginning at 1 PM to address the global challenge of women oppressed and killed in the name of Islamic supremacism. We will demand that our legislators recognize the threat to women around the world by this supremacist ideology.
Sign the Save Women Now Petition demanding that U.S. government and United Nations representatives recognize the ideology of Islamic supremacism as a source of oppression and violence to women in America and around the world.
Sunday, March 8 is International Women's Day, and we seek to make a public statement that calls for our representatives and world bodies to acknowledge that Islamic supremacism threatens women today and that its leaders and supporters use Islamic supremacism as an institution to legitimize violence and hate against women. We call for national and international action against Islamic supremacism to Save Women Now, and defy those who believe that mutilation, oppression, and murder of women is an Islamic supremacist "right."
For directions to the March 8 Save Women Now rally, see map of the Capitol compound and nearby Washington DC metro stops. Federal Center SW and Capitol South subway stops are the closest to the Capitol reflecting pool, but the Smithsonian subway stop walking along the national mall is also a pleasant stroll. This weblink provides a 360 degree view of the area in front of the Capitol reflecting pool; you can move the image by clicking on it and dragging it with your mouse.
The rally will take place on the "Third Street" side of the Capitol reflecting pool, which is in "front" of the reflecting pool as you are facing the Capitol building. The Capitol reflecting pool is along side Maryland Avenue SW, which connects to Third Street SW. It is next to the United States Botanical Garden on Independence Avenue SW and Third Street SW.
Parking may be available on Third Street SW. Note that this is "in front" of the National Mall, which is bordered by Madison Drive NW and Jefferson Drive SW. Visitor parking can be found in the National Mall area.
NOTE: If you are driving, please note that we are told that the parking lot next to the Capitol reflecting pool is under the jurisdiction of the Capitol police and that we are NOT TO PARK in that parking lot.
Responsible for Equality And Liberty looks forward to you joining us on Sunday, March 8, 2009 to show your solidarity in calling for our representatives and international world bodies to recognize and act against the ideology of Islamic supremacism that is threatening women today.
Source & Map: R.E.A.L. (Responsible for Equality And Liberty)