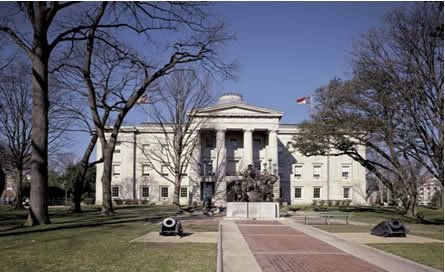 One bright side to this Swine Flu outbreak is that (if it gets bad) the General Assembly might be afraid to meet...and there would be less opportunity for them to legislate ways to steal our money.
I bet that they will start to hold hearings on Flu-related stuff as soon as possible in order to milk a little more of our earnings, and steal away more of our liberty.
Here is the schedule for today...
10:00 AM

LEGISLATIVE STUDY COMMITTEE ON OFFSHORE ENERGY EXPLORATION

(Senate)

** Location: Carteret Community College, McGee Building, Joselyn Hall, 3505 Arendell Street, Morehead City



**

3:30 PM

APPROPRIATIONS/General Government

(House)




1425LB

7:00 PM




House Chamber

7:00 PM

Session Convenes

(Senate)




Senate Chamber