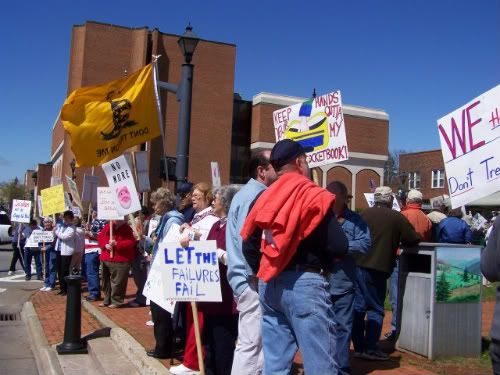 I apologize for the technical problems with the wireless Internet in downtown Franklin.

Here are three short video excerpts from the Tea Party:



And here are a few photos from both the Rallies:



And here are photos from the Franklin and Sylva Tax Day Tea Parties (I am at the Sylva one right now). See if you can spot me in the Sylva Photos!