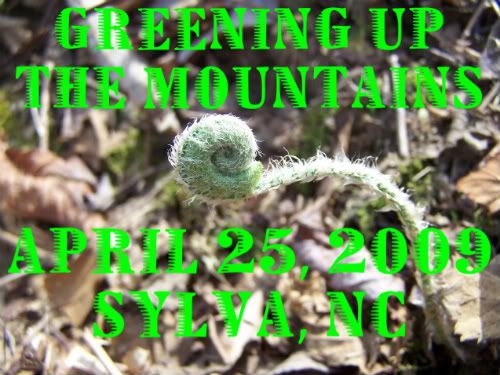 I'll be gone all day today, the first half of the day will be spent at the annual NC-11 GOP Convention in Clyde, NC and the second half at the
Greening Up the Mountains Festival
in Sylva, NC.
I'll have photos and video of both by Monday. I will try to provide live twitter coverage (
hashtag #ncgop
) of the Convention
if I can get a reliable connection to the Internet
, and may try to do a livestream of the Charles Taylor speech.